About Kay Meredith – Author of Historical Novels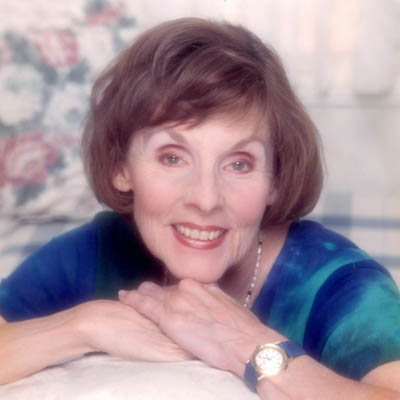 The roots of Kay Meredith's story-telling ability can be found deep in the beautiful hills of West Virginia. Starting in second grade she regaled both students and teachers with her excursions into wild places, peopled by riveting characters.
Her first professional writing came in the form of articles about training Dressage horses. Kay became a world renowned competitor for the United States Dressage Team and there was great demand for such training information.
But throughout her riding career, Kay knew that after retirement she would write historical novels. Always fascinated by history, but disappointed by the way it was taught in school, she weaves history in, around, and through her characters, setting and plot.
Kay's first two novels, "Affair at Boreland Springs", and "A Distant Whistle", relate to events that happened during the lives of her parents. Her upcoming release of the trilogy, "Shattered Allegiance", "The In-Between", and "Nobody's Savior", focuses on the struggle in the 1400s between the borders of Scotland and England.
Kay Meredith now lives in Raleigh, NC, and invites you to sign up for her email newsletter. You'll find updates on her publishing schedule, links to research for her novels, and stories from her childhood. She would love to hear from you and welcomes questions you may have about her books.
Childhood Memories of Kay Meredith
Going to See Cousin Bob
I was probably no more than three or four when I decided to go visit my Cousin
Bob. We lived way out in the country in Waverly, West Virginia, close to the Ohio River. I knew I could find my way since my mother often took me down the road, past the cemetery and finally to the cross roads where Cousin Bob lived.
Mom was very busy washing clothes and spreading them across the big bushes in our yard so they could dry. Since it would take her all day to finish this job, I decided to go by myself. We'd gone there every week since I was old enough to walk, so I knew the way with my eyes closed.
It took a lot longer than I thought it would. My legs were aching and it was really getting hot. I was afraid to take a nap because I might get run over by a horse and wagon, so I kept on walking. Eventually I saw Cousin Bob. He saw me at about the same time. "Kay, does your mother know you're here?" he asked in a very stern voice.
Again he asked, "Does your mother know you're here?" He sounded unusually serious. "Yes", I replied in almost a whisper. "Well I think I'd better take you home before she thinks you're lost." I bowed my head and agreed to go back with him. About half way home we met Mom, who had hitched up Old Ned to the rickety wagon we had. Her face was red and the old horse was heaving from all the effort he'd put forth.
She scrambled out of the wagon and had me back in that wagon before I had a chance to tell her where I'd been! By the time we got home I'd apologized, agreed to clean up the table after every meal, and promised never to walk to Cousin Bob's again.
The Bull Pen
I knew something important, and hopefully exciting, was about to happen when Mom yelled loud enough for the whole valley to hear. "Kay, get up right now, put on some outside clothes, and come down to breakfast!!!"
Since I was still in bed, I couldn't have done anything wrong already, (I'd been out of my diapers for at least two years}. I dressed fast, ran to the kitchen, ate the eggs and bacon, wiped my face, and waited for the next order.
"The Breeding Bull will be here shortly," she said, "and we've got to get him in the paddock we've prepared until all the cows are bred." I thought she was speaking a new language. I didn't know what a Breeding Bull was or why it was coming to our place.
"Mom, what's a Breeding Bull?" I asked. "Don't ask questions," she replied rather loudly. "Just stay out of the way!" Shortly, a man with a huge wagon unloaded the biggest bull I'd ever seen. The bull"s handlers kept him in check with the use of a big ring in his nose attached to a strong leather lead line. Another man walked behind with a big whip to make sure the bull kept as quiet as possible, which was nearly impossible! The bull got even rougher when the cows to be bred were brought in.
Thus began the biggest commotion I had ever seen in my life! To make a long story short, when it was all over, the cows had been climbed all over by the bull, handlers got dragged around the paddock while the bull jumped on top of the cows, one man got kicked in the thigh, while another got a bloody nose.
I ran into the house and crawled under my bed. I have no idea how that whole thing turned out.
The Mouse in the Coffee
As a toddler living outside of Waverly, WV, we seldom had company or went to parties. We pretty much had to create our own fun. Sometimes I didn't completely understand everything the adult's thought was funny, but most of the time I did.
The man Dad hired to help us around the farm was really strong and was the best "jokester" I ever met. You never knew what Homer was going to do next to scare Mom. Once he'd even put a dead mouse in her shoe and she'd never forgotten that!
One day Mom turned the tables on him. When Homer got to work that morning Mom walked up to him holding a steaming cup of coffee, "Here", she said, "we're going to be real busy today so I thought you'd like a cup of strong, hot coffee to get you started." She handed it to him and he took a big swig. "That's great Elma! Best way to start the day is a big cup of strong coffee," As he started to take another swallow, a dead mouse slid out of the cup! Mom doubled over laughing. "Thought you'd enjoy starting the day with a big laugh".
Homer never tried to trick Mom again.
Throwing Away My Baby Bottle
One of the most unfair 'changes' expected of me as a child occurred the day I had to throw my baby bottle in the creek that ran close to our garden. I was only three at the time and was positive that my best friend, Ruth, who lived down the road, was still sucking on her bottle even though she was a year older than me.
"You're not Ruth, so what her mother expects of her has nothing to do with my expectations of you," my mother said as she led me over to the creek. I knew this was serious, so I tried to back up, sure that I could pull my hand out of hers, but she had a grip like a grown man. I didn't stand a chance!
Three days later Ruth came down to play. She had her baby bottle tucked into her belt so she could sneak a sip whenever she wanted to.
"I can't believe you're still drinking out of a bottle," I said. "I'm drinking out of cups and glasses now. I threw my bottle in the creek! You might want to try that."
Wall Paper and Corners
We had a big family and quite often we took turns having get togethers at each other's homes in order to keep up with 'happenings'. For someone like me, age six and easily bored, I was always looking for something to do.
One of my favorite ways to have fun while the 'elders' were visiting, was to check every room to see if the wallpaper went completely into the corners. Or was it 'rounded', and thus did not go neatly into the corners, but instead had an unsightly 'almost corner'!
I couldn't stand seeing these, so I had great fun 'fixing' them. First, I made sure everyone was still busy talking and catching up on family news. Then, I picked the room farthest away from everyone else. Finally, I proceeded to punch the wallpaper into the corner, thus eliminating the ugly 'round' corner.
This was lots of fun for me, but I had to work fast so as not to get caught while doing the deed.