Nobody's Savior
A historical novel by Kay Meredith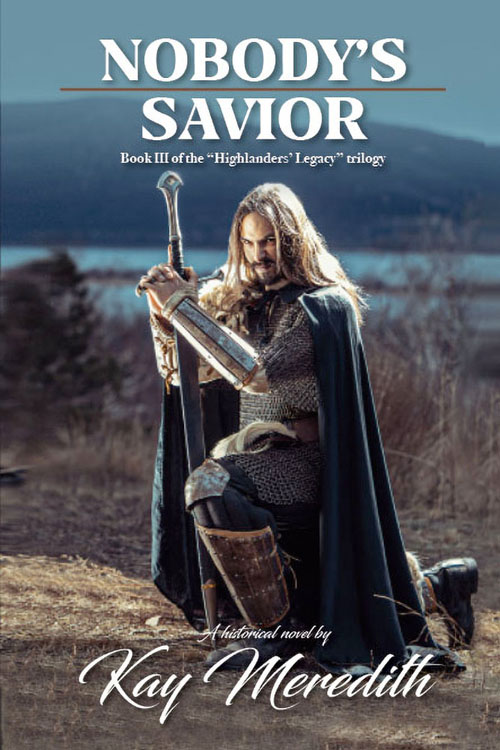 Malcolm MacDougal's life is filled with hate!
He is driven to avenge the deaths of his mother and brother—- killed in an attack by the Lexington Cove militia against their Highland clan.
Colin MacDonnogh's life is haunted by guilt!
He feels responsible for the suicide of his sister, Enid—-a consequence of her despair over the murders of their parents by Englishmen from Lexington Cove.
Both men seek retribution against the English.
Both men are sworn enemies of each other.
Can a new friendship between these old adversaries allow them to create a new kind of "war" against the English? A war that will bring peace to both men's hearts, while providing economic prosperity to their Highland clans.
Highlanders' Legacy Trilogy
In "Nobody's Savior", her final book of the "Highlanders' Legacy" trilogy, Kay Meredith weaves a tapestry of saints and sinners, ship captains and pirates, treasures and priests that provides a fascinating conclusion to her exploration of the early 1400s Border Wars between Scotland and England. It's a delight to read and furnishes much insight into the lives of her characters.