The In Between
A historical novel by Kay Meredith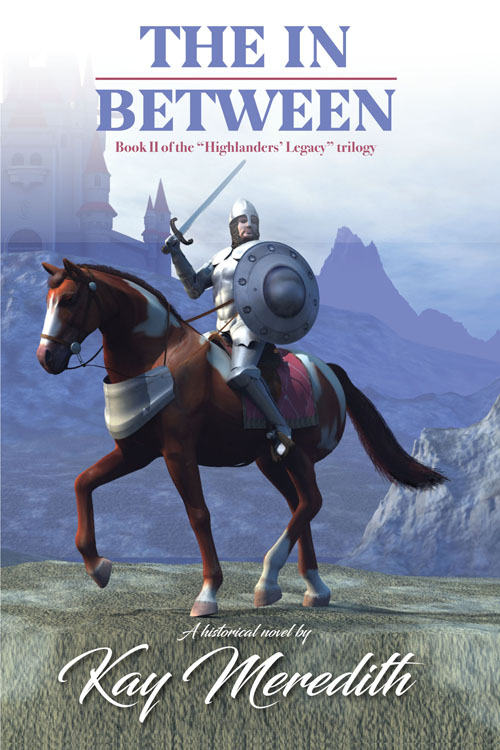 The suicide of his sister, Enid, drives Colin MacDonnogh to leave England
He must uncover his Scottish heritage to find his soul that lay buried somewhere in the Highlands.
Can Colin escape his sophisticated English upbringing at Lexington Estate and be accepted by his Scottish family, or must he always be trapped somewhere in between the two?
Treason, treachery, saboteurs, spies and love all combine to create this fascinating historical novel.
Highlanders' Legacy Trilogy
"The In Between" is book two of the "Highlanders' Legacy" trilogy. The reader will meet new friends and find old enemies as the story of the MacDonnoghs, MacDougals and Lexingtons continues to unfold.
The trilogy explores families and relationships torn apart by the Border Wars between Scotland and England in the early 1400s. The suffering, destruction, separation, and conflicts of loyalty take center stage as people search for healing, acceptance, forgiveness and peace.
Ms. Meredith's novels could easily be taken from today's headlines.